Welcome to the Book Witch, a blog about speculative fiction and comics!
If you're here, I can only assume you love books: reading them, collecting them, smelling them… Whatever your particular book kink, I hope you'll find this to be a welcoming, inclusive space.
I'll be bringing you reviews of new books, topical booklists, and speculative fiction-adjacent content every Tuesday, so make space on your TBR shelf!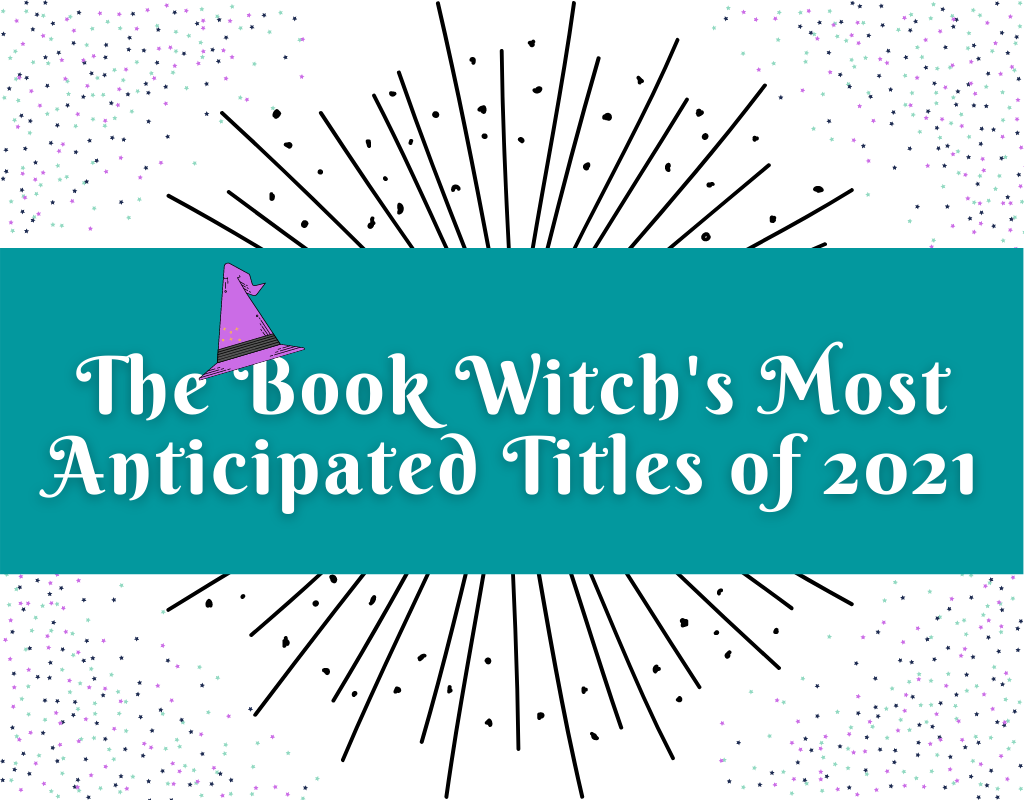 To kick things off, I wanted to highlight some of the books and comics I'm most excited about in the first half of 2021.
This post contains affiliate links to Bookshop.org, so any purchases you make using these links will help support the Book Witch and independent bookstores all over the world! Of course, I always encourage you to buy directly from your local indie bookstore whenever possible.
Burning Girls and Other Stories by Veronica Schanoes
March 2, Tor/Forge
Brief description: In Burning Girls and Other Stories, Veronica Schanoes crosses borders and genres with stories of fierce women at the margins of society burning their way toward the center.
Why I'm psyched: I love a good short story collection, and this one's gotten quite a bit of buzz! It's difficult to get attention for short fiction in the best of times, as readers seem to avoid them, so it's always a good sign when one makes the round like Burning Girls is.
Stillwater Vol. 1 by Chip Zdarsky and Ramón K. Pérez
March 17, Image
Brief description: Nobody dies. In the town of Stillwater, that's not just a promise. It's a threat.
Why I'm psyched: Death and dying are topics I can never get enough of, and I also can never get enough Chip Zdarsky. (If you haven't read Sex Criminals, you are really missing out). I'm most familiar with his comic art rather than writing, so I'm looking forward to diving into this book.
Zoey Rosenthal is Not Lawful Good by Nancy Werlin
April 6, Penguin Random House
Brief description: A buttoned-up overachiever works overtime to keep her inner nerd at bay—failing spectacularly—in Nancy Werlin's hilarious and heartfelt return to contemporary realistic fiction.
Why I'm psyched: When I read the description for this book, I immediately saw myself. I am definitely an overachiever, and no one can deny what a nerd I am. This one might be stretching the bounds of this blog's speculative focus, but I'll always make an exception for books about nerdy characters, especially nerdy ladies!
The Infinity Courts by Akemi Dawn Bowman
April 6, Simon & Schuster
Brief description: Westworld meets Warcross in this high-stakes, incisive, dizzyingly smart sci-fi about a teen girl navigating an afterlife in which she must defeat an AI entity intent on destroying humanity, from award-winning author Akemi Dawn Bowman.
Why I'm psyched: Dead people stuff? Check! Smart teenager? Check! Creepy/scary AI? Check! I'm excited for this one because it mixes some classic sci-fi tropes in new ways, and looks like it's going to be a blast to read!
Inkblot Vol.1 by Emma Kubert and Rusty Gladd
April 7, Image
Brief description: A powerful sorceress must attempt to correct her greatest mistake—the creation of a magical cat which can travel through time,space, and the seven realms of reality.
Why I'm psyched: As someone who has a mischievous black cat and loves fantasy, I simply couldn't resist Inkblot's premise. I've been buying this monthly (it's on my pull list at my local comic shop) and am loving it so far. Both writer and artist obviously know what it's like to love a void cat while also being completely exasperated by their antics.
Aetherbound by E.K. Johnston
May 25, Penguin Random House
Brief description: Set on a family-run interstellar freighter called the Harland and a mysterious remote space station, E. K. Johnston's latest is a story of survival and self-determination.
Why I'm psyched: I've loved E. K. Johnston's Star Wars novels, so I would have been excited to give this book a chance regardless of the story. But I have a weak spot for scrappy teenage protagonists and characters who rail against the roles society wants them to play, so I'm sold!
The Wolf and the Woodsman by Ava Reid
June 8, Harper Voyager
Brief Description: This unforgettable debut—inspired by Hungarian history and Jewish mythology—follows a young pagan woman with hidden powers and a one-eyed captain of the Woodsmen as they form an unlikely alliance to thwart a tyrant.
Why I'm psyched: Fantasy's slant toward Western European mythology and topography is well known and well documented. A slew of recent books have been breaking out of that mold (N.K. Jemisin's Broken Earth trilogy, Katherine Arden's The Bear and the Nightingale, to name two), and Ava Reid's debut continues that trend. As someone who's always enjoyed myths and legends from all corners of the globe, I am living for this trend, and I'm looking forward to this take on Jewish myth.
You can find all these books—and more!—in a handy list over at Bookshop.org.
What books are you excited about this year?