The Book Witch is pleased to announce a new line of bookish enamel pins and pinback buttons!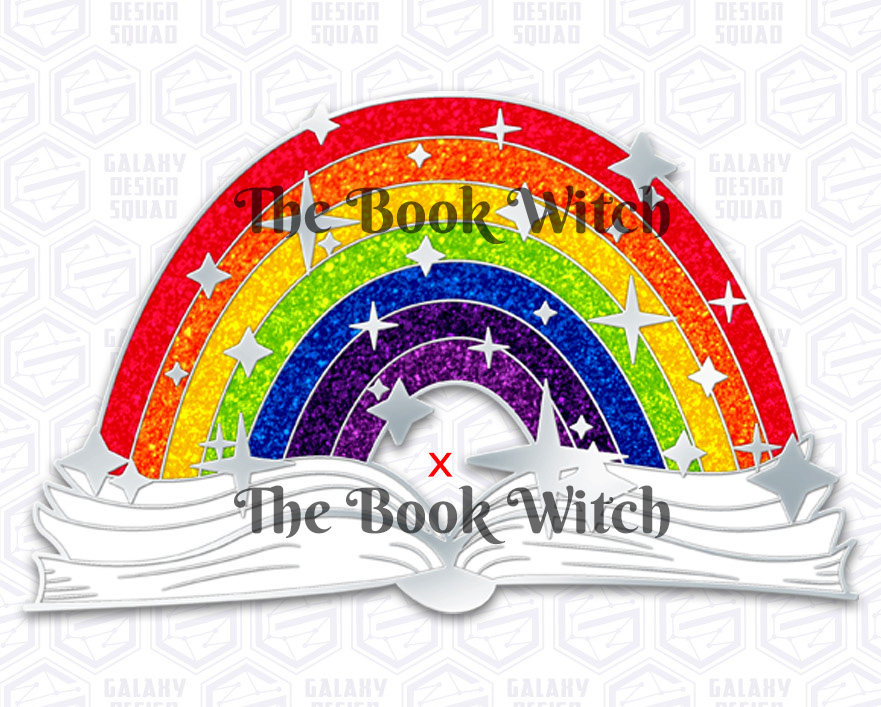 My first ever enamel pin design is inspired by Reading Rainbow and the idea that books are magic. It features seven colors of glitter enamel and is cast in polished silver metal. This two-inch pin is already in production and can now be pre-ordered in my Etsy shop for a discount!
Stay tuned for future enamel pins, as I have a whole world of ideas buzzing around. Think galaxies, wardrobes, and… emojis? 😉
I'm also pleased to share a range of pinback buttons made from recycled books and comics!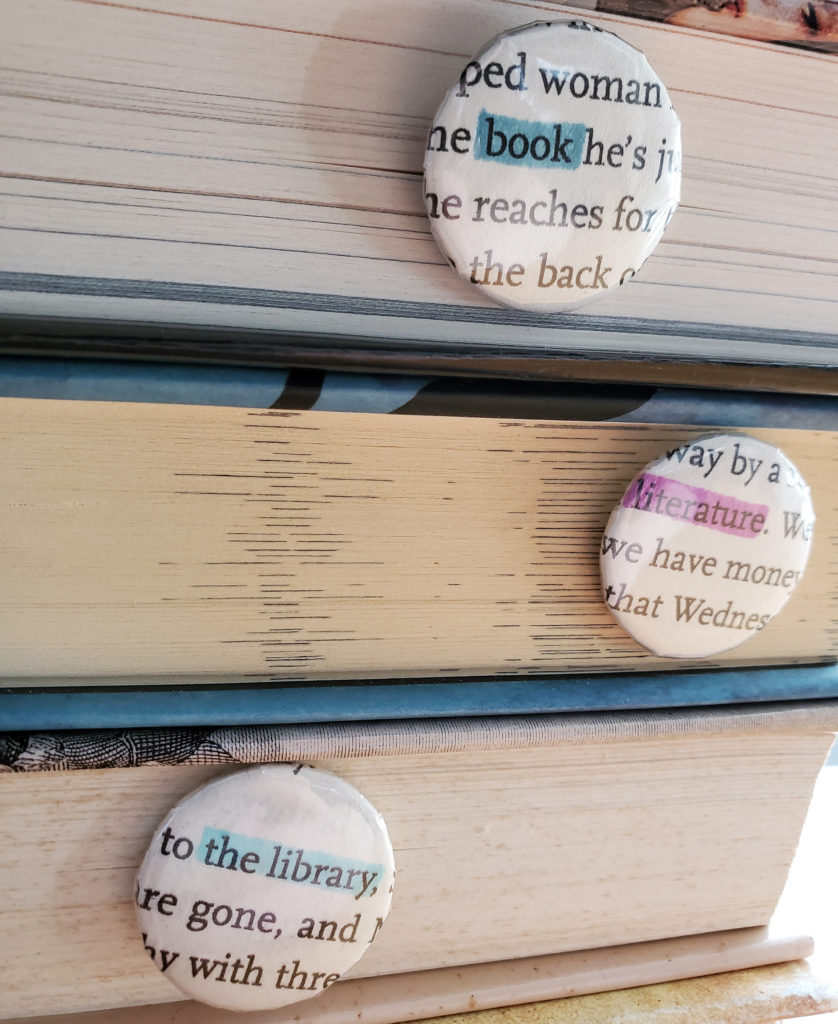 These buttons are designed to show off your love of books, individual genres, warm beverages, and more! Pinback buttons will come in three sizes and be available for sale soon! Be sure to follow me on Instagram and Twitter to be the first to know when new buttons drop.
Want to help out but not quite ready to buy yet? Be sure to favorite my shop to be alerted when new products are added, items go on sale, and more! Plus, making my shop a favorite will help me in search rankings on Etsy, too.
Making Buttons from Recycled Books
As a bookseller & reviewer, I get a lot of advance reader copies from publishers, in both physical and digital formats. It's awesome! I get to read books before they come out and publishers get early feedback on their new releases.
There's just one problem: ARCs can't be sold, and most of the usual suspects (libraries, Goodwill, etc.) don't accept them as donations, either. So what to do with all those ARCs?
For books I absolutely loved, I always pass the ARC on to a friend or leave it in a Little Free Library for a stranger to discover.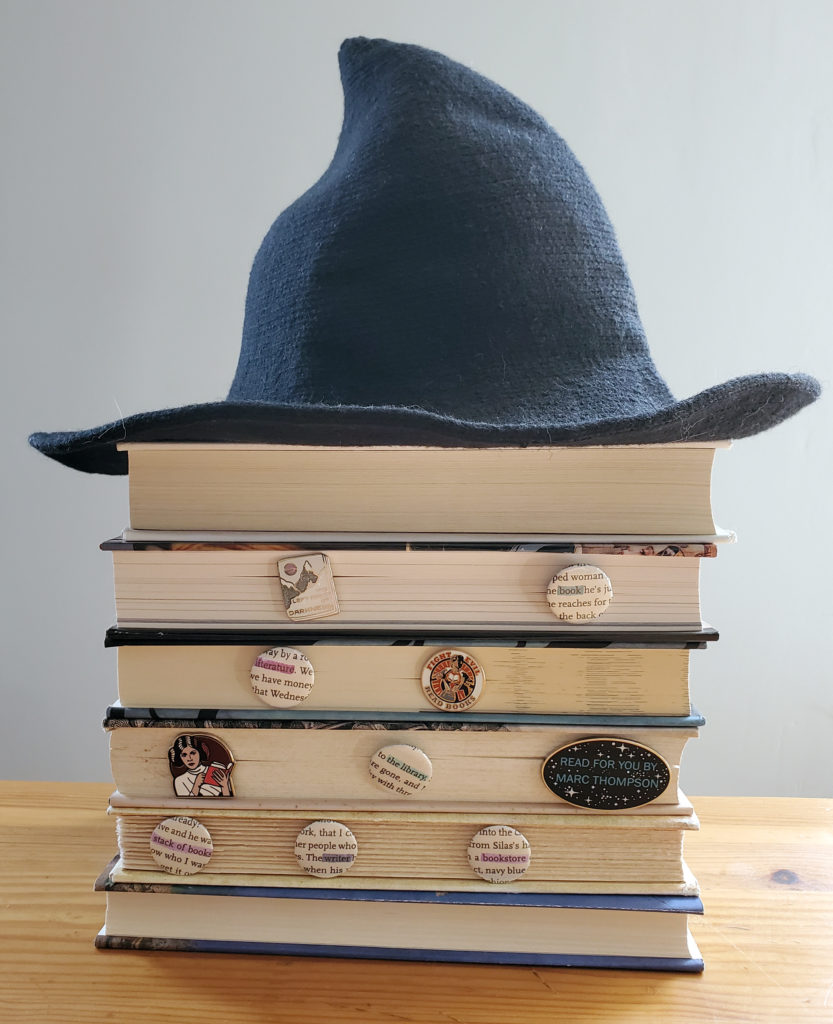 But what to do with the rest, especially when there are piles upon piles of them all over my house? Tossing them in the recycling bin seemed so heartless and mechanical.
I tried donating them to schools or women's shelters, but COVID has made that process even more difficult, and the truth is that the cheap binding on ARCs mean they won't stand up to more than a few readings anyway.
So, I thought, why not UP-cycle them and turn them into wearable art? I always wanted a button maker, and this was the perfect excuse to buy one!
If you have ideas for designs you'd like to see, words you'd like me to feature, or want to request a custom button, let me know on Instagram, Twitter, or through email at kelly@bookwitch.blog!