One of my favorite things about traveling to new places is visiting new-to-me independent bookstores! Two weekends ago I stopped at Wellington Square Bookshop in Exton, PA while visiting my family in Coatesville.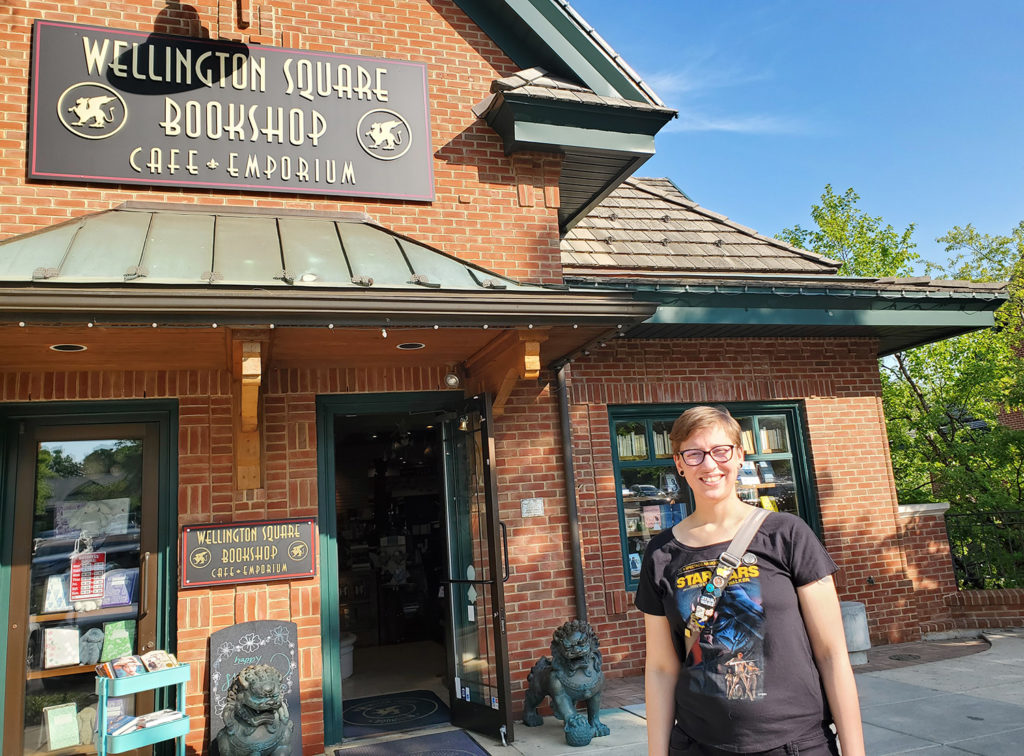 Wellington Square Bookshop opened in 2005 as a primarily used and rare bookstore, but expanded in 2009 to new books and gift items. They occupy a beautiful, expansive space in Eagleview Town Center, a somewhat hidden development surrounded by apartments and condos.
The store's simple facade makes it look much smaller than it actually is, and belies the fact that this hidden gem is bursting with personality (although the stone lions guarding the door are your first clue). The first thing you see upon entering the store is a large fountain with goldfish spouting water from their mouths. I've certainly never seen any other book shops with fountains!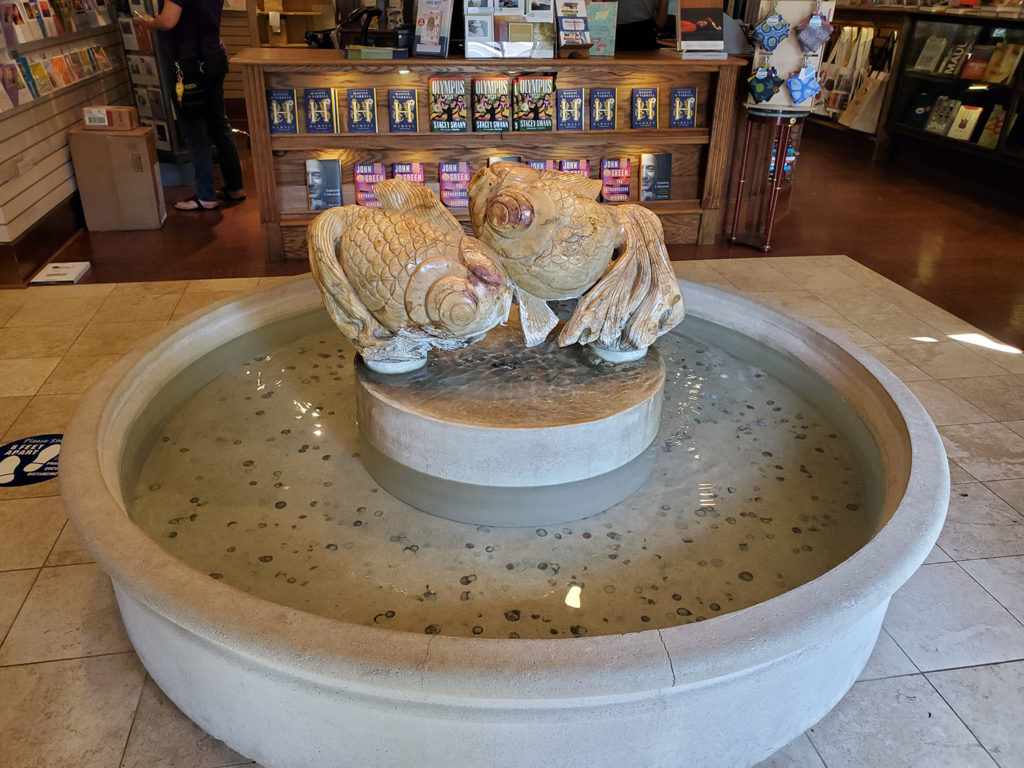 To the left is a nook with baby books and items like stuffed animals and specialty blocks, and beyond that is a nook full of unique cards and more gift items. I am an adult woman in my thirties, but I very nearly purchased a set of constellation blocks. As I'm writing this, I'm regretting that I didn't.
New fiction and nonfiction are spread out on tables to the right of the entrance, and a glass case displays rare and valuable books. The small cafe is front and center, with a nice selection of pastries and candies in addition to drinks.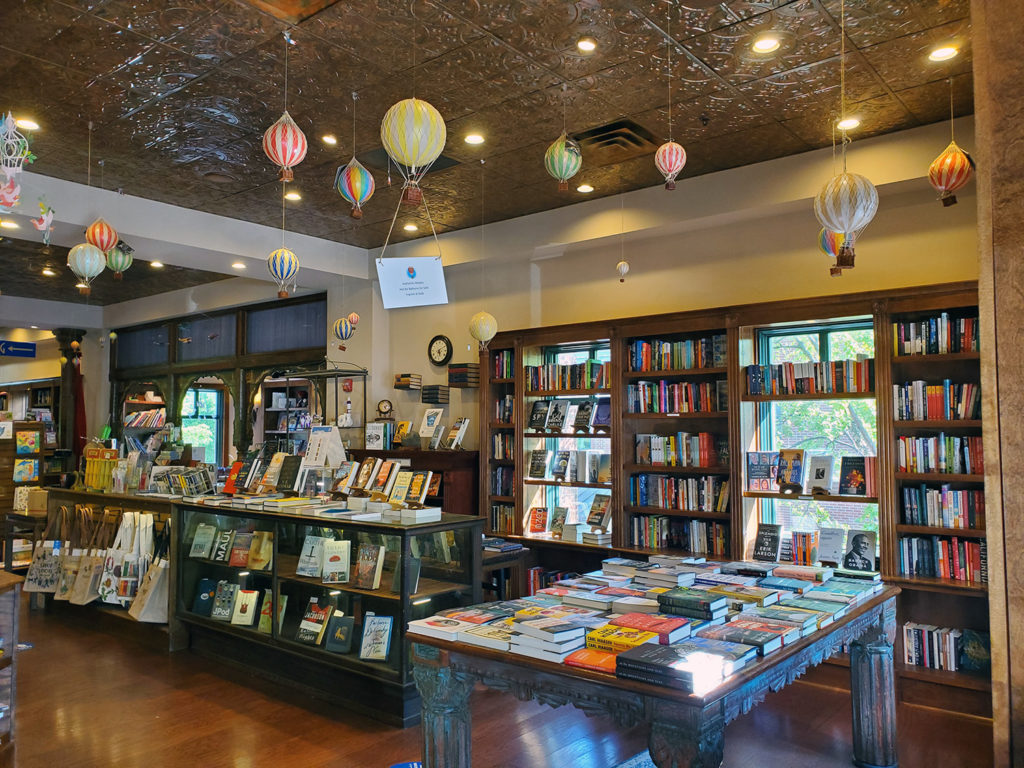 One thing I loved about this store was how each section felt like a room, and each room felt like a new discovery. There are plentiful nooks and crannies with cozy vintage chairs, couches, and tables. The furniture is well-worn, clearly used, but not shabby; it's all perfect for curling up with a good book.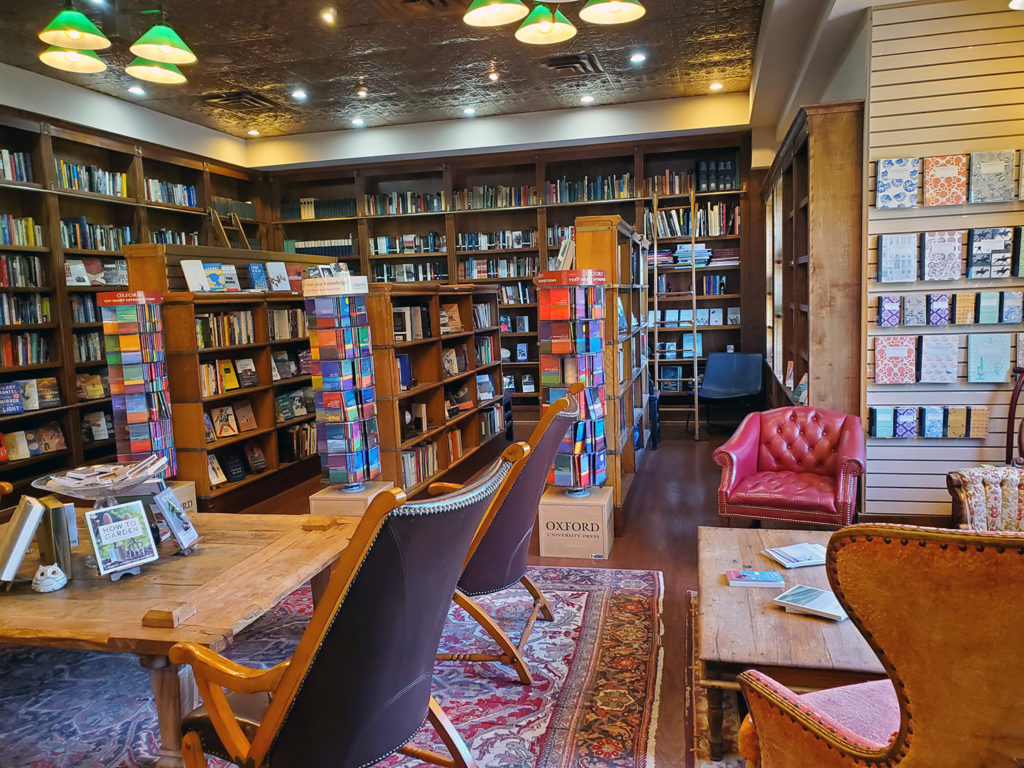 The mix of new and carefully curated used books lends the store an air of mystery, and the models of hot air balloons hanging from the ceiling lend an air of whimsy. I am a sucker for tin ceilings, and this store has a beautiful one.
Since this is a blog about speculative fiction, I'd be remiss not to mention the science fiction and fantasy section. While small, there was a surprisingly good variety and I found several authors I'd never heard of before. If discovering new authors isn't the best thing about visiting an indie bookstore, I don't know what is.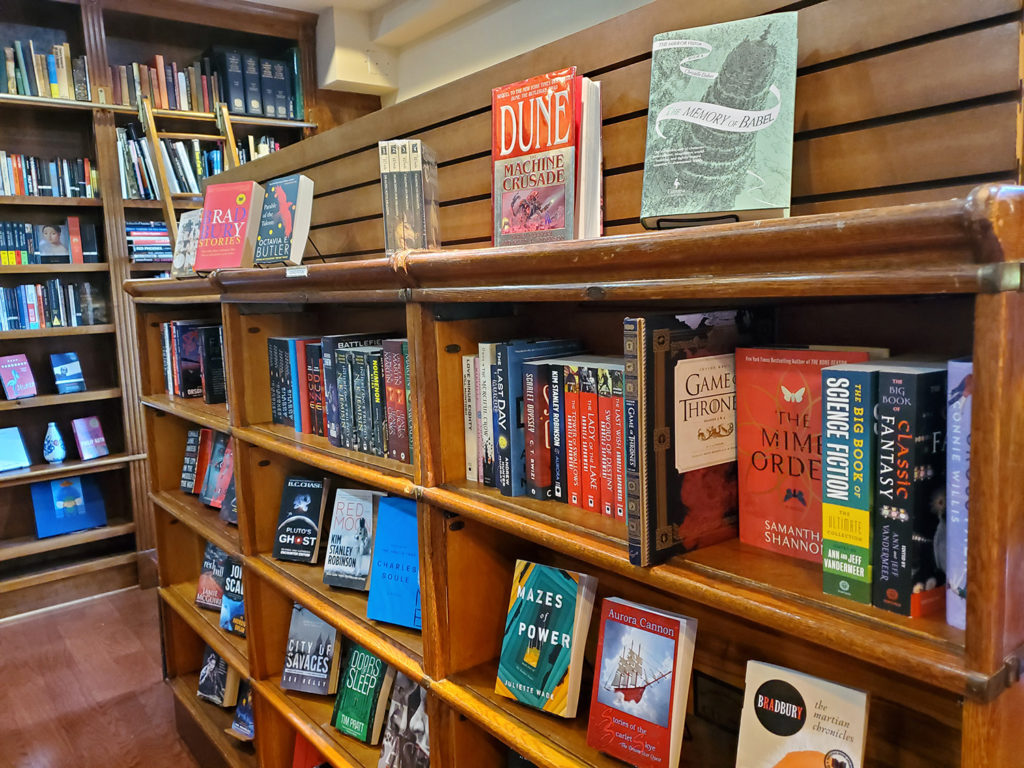 Wellington Square also has a small but mighty children's section and a fairly robust young adult section, along with an impressive array of signed first editions for sale.
Although the best part of any indie bookstore is its unique selection of books, I also love seeing what gift items indie stores carry. If I didn't have a large dog (and therefore a very dusty house), I would have absolutely brought home the book-shaped light I found. In short, I could have spent a lot more money than I did.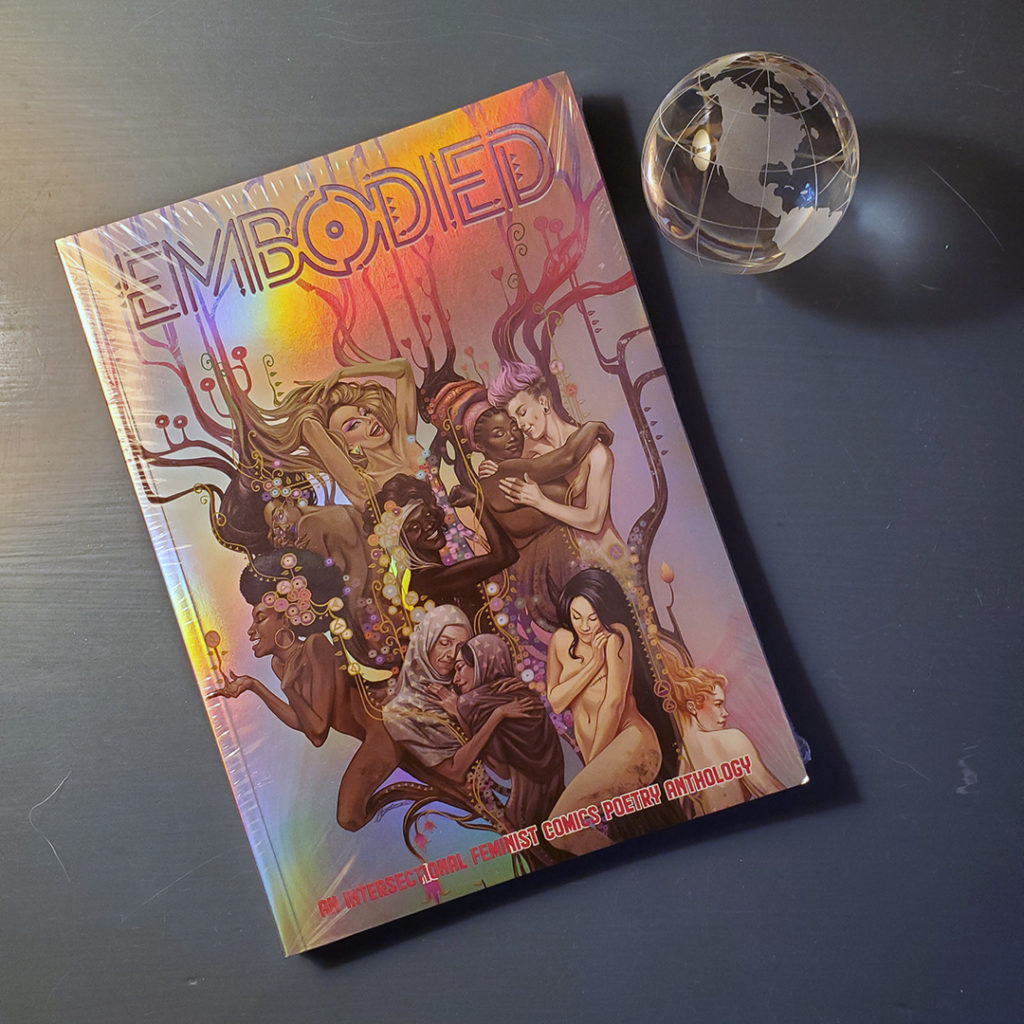 As it stands, I'm quite thrilled with my purchase of a new book and a handsome little etched glass globe, and I'm excited to stop in the next time I visit my family!
Wellington Square Bookshop also has an online store, so if you're interested in checking them out virtually, you can do so here! Also be sure to follow them on Twitter and Instagram!