Happy Independent Bookstore Day! I'm celebrating by supporting two stores that focus on speculative fiction: Sistah SciFi and Mysterious Galaxy.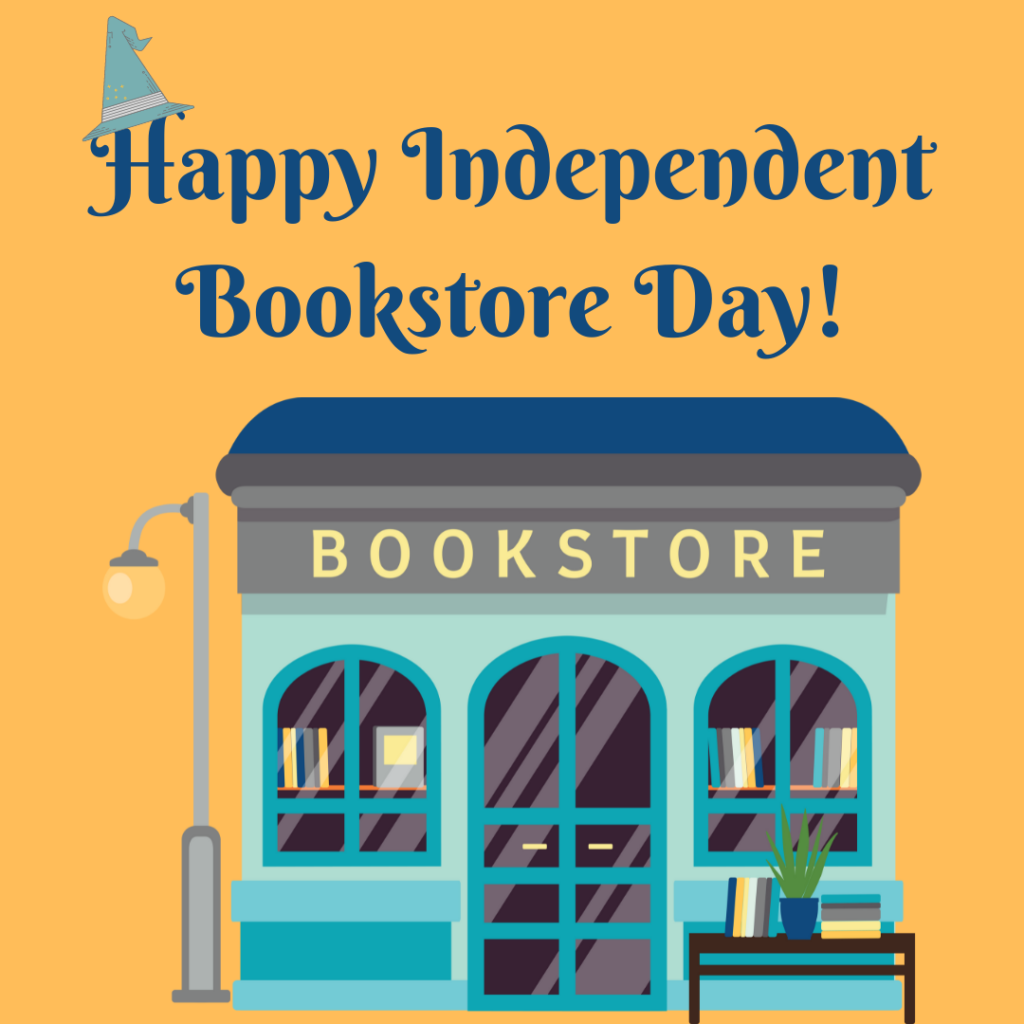 In recent years, my local stores have grown their SFF sections, but there's nothing quite like the depth and breadth of a store that focuses only on spec fic. Unfortunately for me, both of these shops are located on the west coast (I'm on the east). But fortunately for all of us, both offer many virtual events and ways to be involved from both near and far.
Sistah SciFi
Sistah SciFi is an online bookstore that promotes speculative fiction by Black and Indigenous women authors. I found their fantastic Instagram account while bopping around one day, and was impressed by their selection. Both their Instagram account and website are great resources for discovering new and classic books by Black and Indigenous women. Watch out, because your TBR pile might topple over with all the added books you're going to stack on top!
The store also hosts a number of events and virtual book clubs, including one for comics and graphic novels! And did I mention they also have a book vending machine?! Located in the Oaklandia Cafe x Bakery in Oakland, California, the book vending machine carries a rotating selection of titles for children and adults.
Support Sistah SciFi on Indie Bookstore Day by making a purchase, following them on social media, and/or telling your friends about them!
Mysterious Galaxy
While I've never had the pleasure of visiting Mysterious Galaxy in person at their San Diego shop, I have been to their booth in at least one convention (Star Wars Celebration Anaheim 2022, to be precise). I've also attended a few of their virtual events and purchased signed books from them.
Each month, they offer a book subscription box for SFF and cozy mystery books that includes titles, bookmarks, and other goodies curated by or made by their booksellers! I think including art from their booksellers in the form of bookmarks is a really nice touch.
But if you, like me, have an ever-growing pile of books to read and the thought of a new mystery book each month triggers your existential dread over the fact that you will never be able to read all the books—and what if you miss a really, really good one?—be sure to peruse the store's robust staff picks page. It might still contain more books than you can read in a year, but at least you can more purposefully prioritize your next read that way.
Support Mysterious Galaxy on Indie Bookstore Day by making a purchase, following them on social media, and/or telling your friends about them!
Do you have a favorite independent bookstore that focuses on speculative fiction? I'd love to hear about it! Send me a tweet (and tag the bookstore!) or Instagram comment or DM so I can feature your fave in a future post.